OUR TEAM IS HERE,
READY TO ASSIST!
WE INVITE YOU TO DOWNLOAD A PDF COPY OF OUR COMMUNICATION FLOWCHART WITH HELPFUL LINKS, PHONE NUMBERS, AND EMAILS!
ADMINISTRATIVE SUPPORT TEAM MEMBERS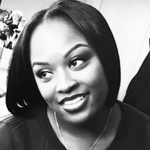 KATIE
PATIENT SUPPORT & Apothecary Assistant
Katie's friendly and energetic personality as Options' Operator helps you schedule and find the staff member best suited to your needs. She assists with all pre-consult requirements before you meet with your Options' doc. Katie is our main liason between our doctors and patients, helping to answer any questions between consults!
If you have questions about labs, need assistance in regards to your care or need to schedule an appointment, please message her in the CHARM portal or call her at ext. 105.
Adrianna joins our team to support the back end of the apothecary. With her excellent attention to detail, she confirms we have what you need stocked and ready for shipment.
She graduated from Case Western Reserve in 2018 with a Degree in Cognitive Science and Psychology with a focus on learning and memory. She loves live music, exploring new places, hiking, and hot yoga.
Please contact Adrianna at purchasing@optionsnaturopathic.com if you have a special order or are seeking a specific product that we do not carry to see if we can get it for you!
ALYSSA
PATIENT CARE OVERSIGHT
As our most experienced administrative team member, Alyssa has her hands in all pots-not only patient care, her specialty! She is key in facilitating communication between all parties and upgrading Options' capacity to serve our patients and customers with new and improved systems, among many many other aspects of back-end support!
Please email her at alyssa@optionsnaturopathic.com any feedback about our Patient-related Care or processes if you have any!
TERRAIN ("TAP") ADVOCATES
Amy has an extensive and diverse 25 year clinical nursing background, as well as a B.S. in Exercise Physiology, training in functional medicine, therapeutic carbohydrate restriction and metabolic health. She is passionate about empowering patients with information, resources, and tools to help resolve long term struggles with poor health to achieve optimal health. She is excited about working toward a new culture of health care, based on health and wellness promotion, focused on improving metabolic health and reversing chronic illness.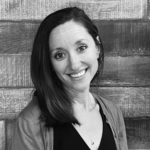 Bianca holds a bachelor's degree in biology and is a certified graduate of Dr. Nasha Winters Terrain Advocate Program. Due to her strong belief in the miraculous healing capacity of the human body when given the support it needs, she is dedicated to educating and helping patients navigate through their journey towards hope and health. 
BIanca and her family are longtime (2+ decades!!) Options patients and know our care intimately.
INDEPENDENT SERVICE PROVIDERS
JULIA SMITH, BCST
BIODYNAMIC CRANIAL SACRAL THERAPIST
Julia is available to support our local community with cranial sacral sessions. Cranial enables the body to release, let go and re-engage with the natural rhythms inherent in the human system.
Please text Julia at 440-567-5190 to learn more or to schedule a 90-minute session at our clinic.
MOLLY ENDERS, L.Ac.
ACUPUNCTURIST
TIGHT MUSCLES? ACHING BACK? CHRONIC PAIN?
Molly sees clients at our clinic on Tuesdays and Saturdays.
To schedule a session or to learn more,
please contact Molly directly via cell 216-973-7289.