OUR TEAM IS HERE,
READY TO ASSIST!
WE INVITE YOU TO DOWNLOAD A PDF COPY OF OUR COMMUNICATION FLOWCHART WITH HELPFUL LINKS, PHONE NUMBERS, AND EMAILS!
PATIENT SUPPORT TEAM MEMBERS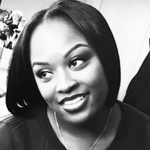 KATIE
PATIENT CARE OPERATOR
Katie's friendly and energetic personality as Options' Operator helps you schedule your appointments and find the staff member best suited for your needs. She helps you with your pre-consult requirements, getting them where they need to be before meeting with your Options' doc. Katie is our main liason between our doctors and patients, helping to answer any questions between consults!
If you have questions about labs, need assistance in regards to your care or need to schedule an appointment, please message her in the CHARM portal or call her at ext. 105.
ALYSSA
PATIENT CARE OVERSIGHT
Alyssa is our senior Patient Support Specialist, assisting in our specialized oncology onboarding process. 
She is also in a key oversight role, facilitating communication between all parties and upgrading Options' capacity to serve our patients and customers with new and improved systems. As our most experienced patient support team member, she is in charge of training our patient care coordinators to serve you better.
If you have feedback about our staff or processes in place, please email her.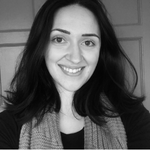 jessica
PATIENT CARE COORDINATOR
On a leave of absence from naturopathic school, Jessica has returned to Options to support our Mission and growth, enabling the globe to access natural medicine. She is stepping into a support role for our oncology patients, as well. On top of that, she helps to map out our internal processes and helps us in the background to prepare for your visits!
APOTHECARY & MARKETING TEAM MEMBERS
HIRING NOW!
APOTHECARY ASSISTANT
Our apothecary assistant manages our in-house apothecary and is in charge of ordering, receiving, processing orders, and fulfilling orders. As well as facilitating our private labelling, Shannon also serves as the Docent for the apothecary; generally considered to be a guide or educator, 'docent' alludes to the Latin 'docere', a fundamental principle of naturopathic medicine, meaning 'to teach'.
You can email or call our team at ext. 103 to place an order, have questions about our products, to change your address, track your order, or if you have any order issues.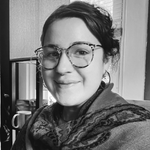 LILLIAN
Visionary Assistant
Lillian's genius lies within co-creating alongside Dr. Erin and our practice to build awareness around who we are and what we do. Our staff is constantly co-creating new ideas, ways to help people, and education – and Lillian helps alchemize all of our visionary ideas from the ether into reality. Her continual mission is to help inspire and strategize our unique vision to heal humus and humans through overseeing our creative outlets such as our website, social media platforms, newsletters, and educational content.
You can email Lillian if you would like to collaborate or feature our practice in any way.
ADDITIONAL THERAPISTS AT OPTIONS
JULIA SMITH, BCST
BIODYNAMIC CRANIAL SACRAL THERAPIST
Julia is available to support our local community with cranial sacral sessions. Cranial enables the body to release, let go and re-engage with the natural rhythms inherent in the human system.
Please text Julia at 440-567-5190 to learn more or to schedule a 90-minute session at our clinic.
MOLLY ENDERS, L.Ac.
ACUPUNCTURIST
TIGHT MUSCLES? ACHING BACK? CHRONIC PAIN?
Molly sees clients at our clinic on Tuesdays and Saturdays.
To schedule a session or to learn more,
please contact Molly directly via cell 216-973-7289.